Create and send messages from anywhere!
With our cloud based system you can send messages from a phone, tablet, laptop or desktop computer.LEARN MORE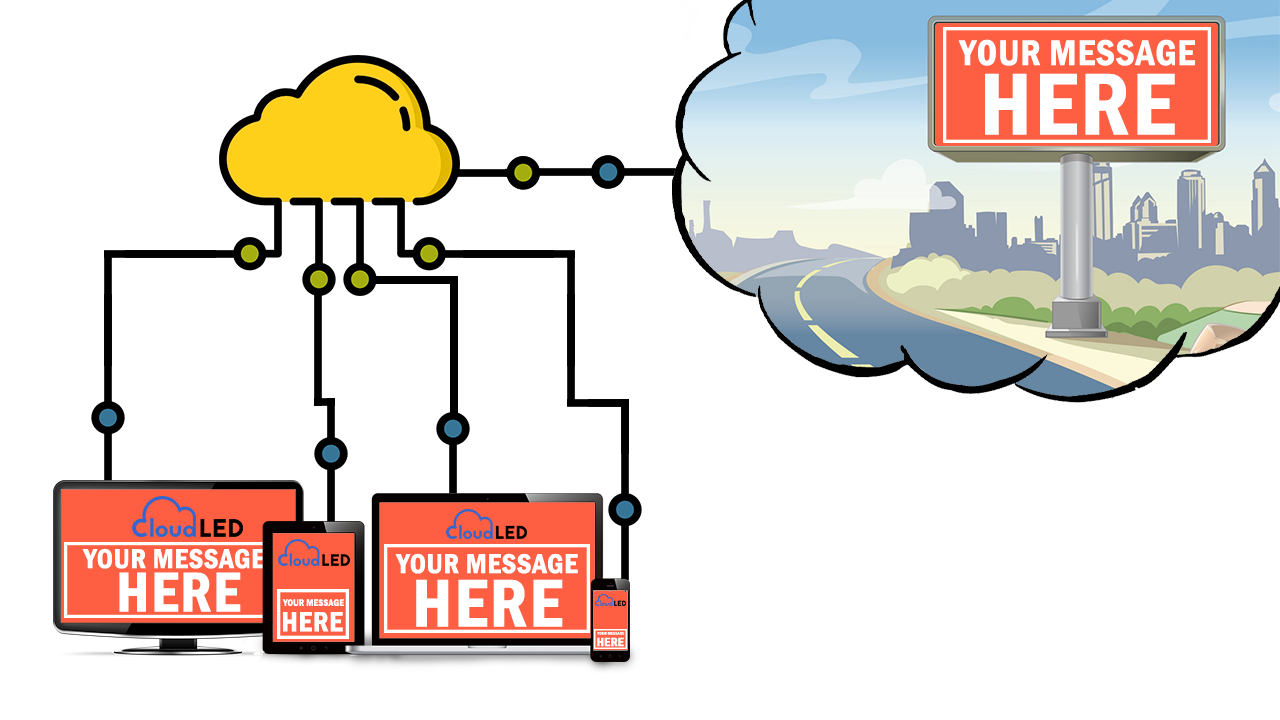 CloudLED.com
Why CloudLED.com?
Cloud LED is a web based digital signage software that allows customers to easily create and send content to their LED or LCD signage from their phone, tablet or computer as well as monitor the health of their individual display or display network. The easy to use interface makes it easy to do this even from a mobile screen.LEARN MORE

Your messages can be set to play days, weeks, months, or even years in advance. For example, you can schedule a message to display only on Tuesdays in the month of April and only from 6:00 AM to 1:00 PM.

Not located in USA? Not a problem! We are setting up servers across the world to allow instant access to your content. For custom projects we can even set up private servers just for use within your organization. Currently we have servers in Virginia, USA and Beijing, China.

User permissions can be set up to allow access to create content without the ability to publish. An LED display manufacturer can give access to a sign company to manage their display. The sign company can then set up access for their end user and still be able to assist them in updating content.

Our player software runs on Windows, Linux, and Android! The latest control systems are all Android based and our software will run directly on these controllers.

Internet or Local
Our cloud software is able to download playlists to the computer and then transfer with USB or over local network connection without using the internet. This is valuable for banks, schools or any business that may not want the LED display on their networks for security reasons.

LED Displays can be connected to our 3G or 4G device to allow the sign to connect directly to the internet. This is useful when a sign is not near an office, such as an off-premise sign (rental signs and billboards). This option would require a monthly fee to a cell service provider such as AT&T or Verizon.

RSS integration allows users to incorporate data in this standard web feed format to publish frequently updated information on their display network. RSS feeds can consist of blog entries, news headlines, and video. This information can be displayed as cards or tickers, adding a constantly evolving audience experience.

To meet the security requirements of some customers, we have an optional two-factor authentication method for publishing content to the display.